The Boxtrolls based on Here Be Monsters
This trailer doesn't give much away but gives an idea of what to expect in a film where a young orphaned boy is raised in an underground cave by trash collectors. The film is based on the book Here Be Monsters by Alan Snow.
Simon Pegg and Ellie Fanning lend their vocal talents along with Sir Ben Kingsley, Nick Frost and Richard Ayoade.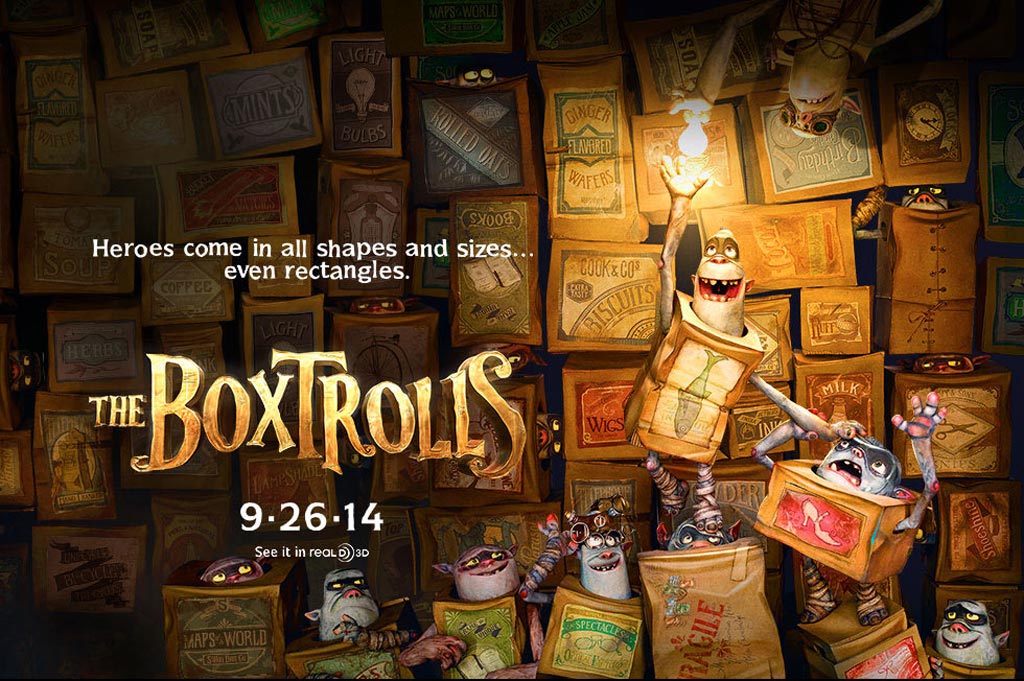 A series of monsters who live underneath the city and feast on cheese at night are targeted by an exterminator (voiced by Ben Kingsley) in this fantasy comedy from stop-motion company LAIKA.